South African Binary Options Trading Rules and Regulations
Binary options trading is quickly rising in popularity across South Africa.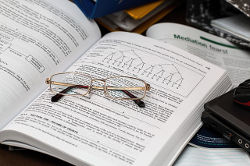 Binary option brokers around the world accept the registration of South African citizens. But even so, many South African traders are still wondering if binary options trading is legal in their country.
Is Binary Options Trading Legal In South Africa?
Yes, it is. South African citizens and residents are allowed to trade binary options, so long as a broker accepts them.
Now, even though binary options trading is currently legal in South Africa, its binary option industry is not regulated. As such, binary option services are not officially recognized as a legitimate form of investment.
So there are no companies based in South Africa who are legally allowed to operate in the country and offer binary option products to citizens. Foreign companies are the exception to this rule.
Binary options trading is legal in South Africa because there is no law specifically stating it is illegal. In fact, South Africa doesn't even have laws referencing online trading at all. So in this regard, South African traders are free to open a trading account with a broker, deposit their money, place trades, and make withdrawal requests.
There are no legal consequences for South African's trading binary options with a foreign broker. Most brokers who accept South African clients are European-based companies. These European trading companies are regulated mostly by CySEC (Cyprus Securities and Exchange Commission) and some carry a license that includes countries outside of Europe, like South Africa. You'll find these regulated binary options brokers here along with an description and explanation of CySEC and this license.
South African Regulatory Bodies
For several years there was no local regulatory agency overseeing the South African binary options industry. This lack of oversight opened the doors to scam artist's, making the local binary options space ripe with fraud. After a spike in complaints from local citizens, South Africa decided to make binary options trading safer for investors.
The Financial Services Board (FSB) is South Africa's primary regulatory agency tasked with overseeing the entire financial industry. This includes overseeing everything from banking and financial structures to regulating the largest financial exchange in Africa - the Johannesburg Stock Exchange (JSE).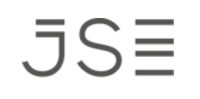 While the FSB does not directly regulate the local binary options industry, they do ensure fake and fraudulent companies can not pose as binary option brokers, which protects South African citizens from being victims to major fraudulent activities.
The South African regulatory agency that does directly oversee the binary options industry, is the Financial Advisory and Intermediary Services Agency, commonly referred to as the FAIS Division. FAIS's job is to ensure the security and safety of financial service providers operating in South Africa. FAIS contains several departments specializing in various areas of binary options trading, which includes:
Maintaining compliance among binary option traders
Reviewing the registration of any brokers in the area
Ensuring the legitimacy of brokers offering their services to local citizens
Maintaining compliance among South African websites covering the binary options industry
While the binary options industry of South Africa is not yet completely regulated, it is perfectly legal to trade binary options as a South African citizen.